About
Mission Statement
The William Male Foundation seeks to contribute meaningfully to the arts community in San Diego County by supporting individual artists through grants and scholarships.
Founder
William Male
(1942-2015)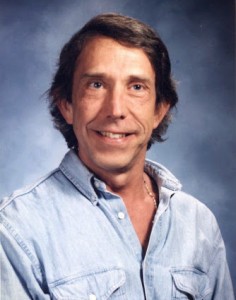 On October 16, 2015, the world lost a great man who touched the lives of so many.  Bill was an incredible teacher, mentor, and friend.  Bill's wish was not to have a funeral or memorial service but to have a documentary made of his life, in which we could relive the fun and funny memories we shared with him. Please visit The Bill Male Movie website to learn more about this man who could never be forgotten. 
Bill Male grew up in Los Angeles but has called San Diego home for many years. He taught in San Diego schools in subjects ranging from drama to English to psychology to video production. He also headed the Mira Mesa High School Diploma Program, an alternative education program, for ten years. When Bill retired after teaching for 40 years, he continued to have an interest in helping young people to fulfill their passions and dreams. As a result, he founded the William Male Foundation to provide assistance to individuals in their creative pursuits. He wanted to focus specifically on the arts, because people who are interested in pursuing the arts don't always go to the university and don't often have a lot of scholarships and fellowships available to them. He wanted to give them a means to pursue that non-traditional path. He has enjoyed keeping up with past recipients and seeing where their path leads them.
Bill's interests include photography, travel, going to the theater, art house films, and his dog Cindi.
Board of Directors
Mylinh Arnett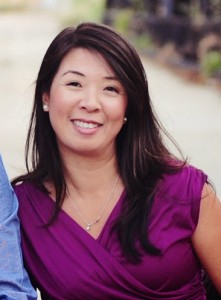 Mylinh is an attorney by day and a lover of literature and the arts by night. Many years ago, when she studied abroad in Europe, she saw Picasso's Guernica and understood the power of art to touch us and to teach us about our history and the human experience. She loves that a work of art can be so thought-provoking, and she believes the arts is an important part of our education and culture.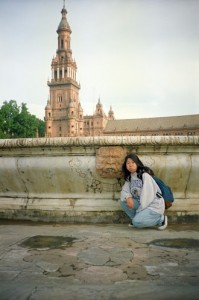 Mylinh is proud to be part of the William Male Foundation, which recognizes emerging artists and provides assistance to them, so they can share their vision with the world. Having grown up in San Diego, she is excited to be part of an organization that supports local artists. She looks forward to reading, seeing, listening to, and experiencing what your creative minds are producing.

Bridget Fogarty Gramme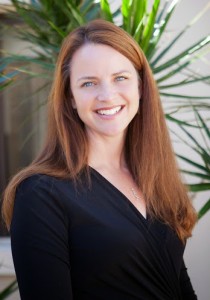 Bridget Fogarty Gramme serves as Administrative Director of USD's Center for Public Interest Law (CPIL). She graduated from the University of San Diego School of Law in 2003. At CPIL, Gramme supervises law students in their monitoring of California's occupational licensing agencies and drafting of articles for the California Regulatory Law Reporter. In addition, she participates in CPIL's advocacy projects - from legislative advocacy on bills of interest to CPIL, to public interest impact litigation. Before returning to USD, she practiced civil litigation for ten years, and served as a law clerk to the Honorable Cathy Ann Bencivengo, U.S. District Judge for the Southern District of California.
Prior to attending law school, Bridget served as an International Women's Issues Officer at the U.S. Department of State and the President's Interagency Council on Women where she coordinated the Vital Voices: Women in Democracy Initiative in Belfast, Northern Ireland, and Montevideo, Uruguay.
In addition to serving on the Board for the William Male Foundation, she is a member of the USD Law Alumni Board, and a College Coach at Nativity Prep Academy.
Emma Cate Freed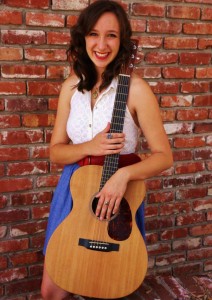 Emma Cate Freed is a San Diego-based, local musician, dancer, actress, and teacher. She grew up playing all genres of music with her very musical family from the age of four all the way to 18. Along with music, Emma greatly enjoyed and pursued ballet as a future artistic pursuit until she suffered from injuries that caused her to officially turn to music for her future career. From there, she went to San Diego State University to study vocal performance and professional studies in music. Throughout her life, she has been a professional worship leader at multiple churches including Newbreak, Skyline Church, and Captivate Church. Currently, she is a part-time music teacher and runs a business, Freed Music, with her incredible husband, Michael. She and Michael also enjoy playing at weddings as their acoustic duo, Chasing Eden. She loves being a mom to Zechariah and wife to Michael, baking bread and other goodies, fitness, and Jesus.
Artists-in-Residence
Our Artists-in-Residence are former William Male Foundation grant recipients who now assist us in the process of interviewing and selecting new grant recipients.
Adria Sanchez-Chaidez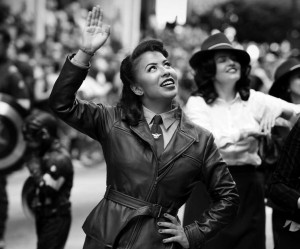 Adria Sanchez-Chaidez is an artist, cosplayer, costumer, and student from San Diego.  She has participated in the Her Universe Fashion Show at San Diego Comic-Con for three years.  We are impressed by her style, and her commitment to providing access to the arts to underrepresented students.
Alyssa Junious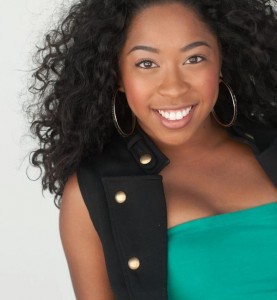 Alyssa Junious is a local performing artist and creative entrepreneur based in Oceanside, CA. She is passionate about contributing art to impact her local community. She is committed to community-engaged events and making the arts more accessible to everyone.